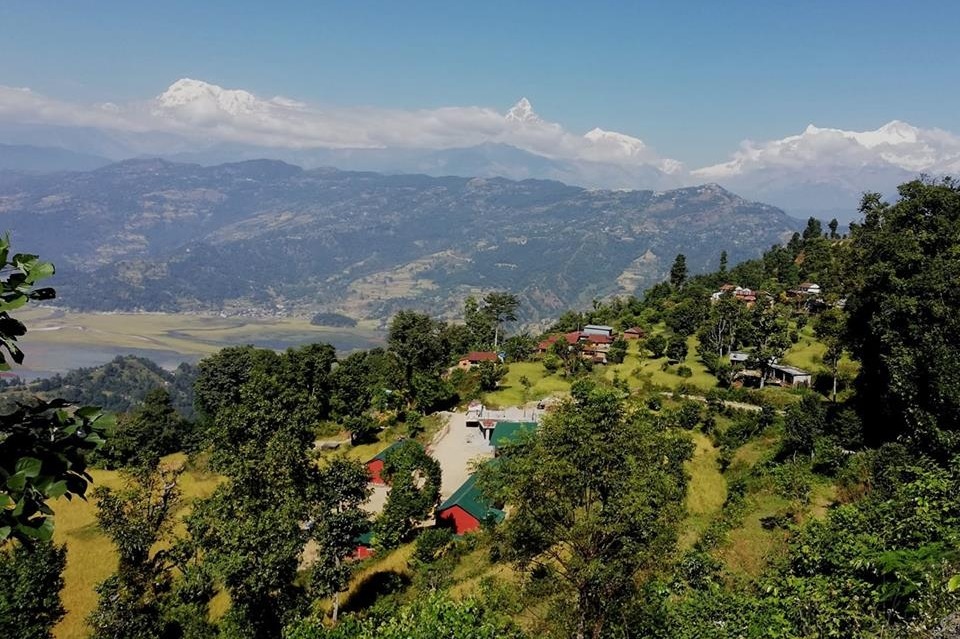 DIBYA JYOTI EDUCATION TRUST (Reg. No. 179263/074/075) is also familiarly known as EDUCATION EARTHQUAKE NEPAL as that is initially why it was set up, to provide urgent help for children who had been displaced by the devastating earthquakes that struck Nepal in April and May 2015. As the years have progressed it has grown beyond that, to help not only them but others who have severe family problems.
It has all been organised by Juliette Cunliffe, a British citizen who has lived in Nepal for the last ten years and her Nepalese partner, Dibya Kumar Baral. Both live on the outskirts of Pokhara, where they have a small hotel.
Their current project is to complete the building and set up the sustainability of a hostel, which is currently home to 29 children between the ages of 6 and 14.
All children are in desperate need of our help. Some of them are orphans, some have just a mother (in Nepal a poor man can leave his wife giving no further support to his wife or children) and a few have both a mother and father, but in some cases the parents have disabilities.
Most children are Chepangs, which means that they are even below the caste system, making them known as 'the lowest of the low'. But we also have needy children who are members of various castes.  Initially we rented premises for a hostel, but the land was sold last year, so we had to build a new hostel quickly to keep a roof over the children's heads. We have come a long, long way with the foundation stones being laid in June 2018 and now the children are all settled in, but much still needs to be done.
Iona is visiting Nepal very soon and will be going to the school and hostel to meet all the children on February 16th. The next day she leaves for her four day Poon Hill trek where, if successful, she will reach the height of 3210 metres, having trekked 4 to 8 hours a day, passing through the characteristic villages of Ulleri, Ghorepani and Ghandruk. At the peak she will see numerous mountain ranges, including Dhaulaghiri, Annapurna and Manaslu. What an experience for an eleven year old!
By doing the trek, Iona aims to raise sponsorship to help these children, so do look out for more photos from Iona's trek and of course of her meeting the children.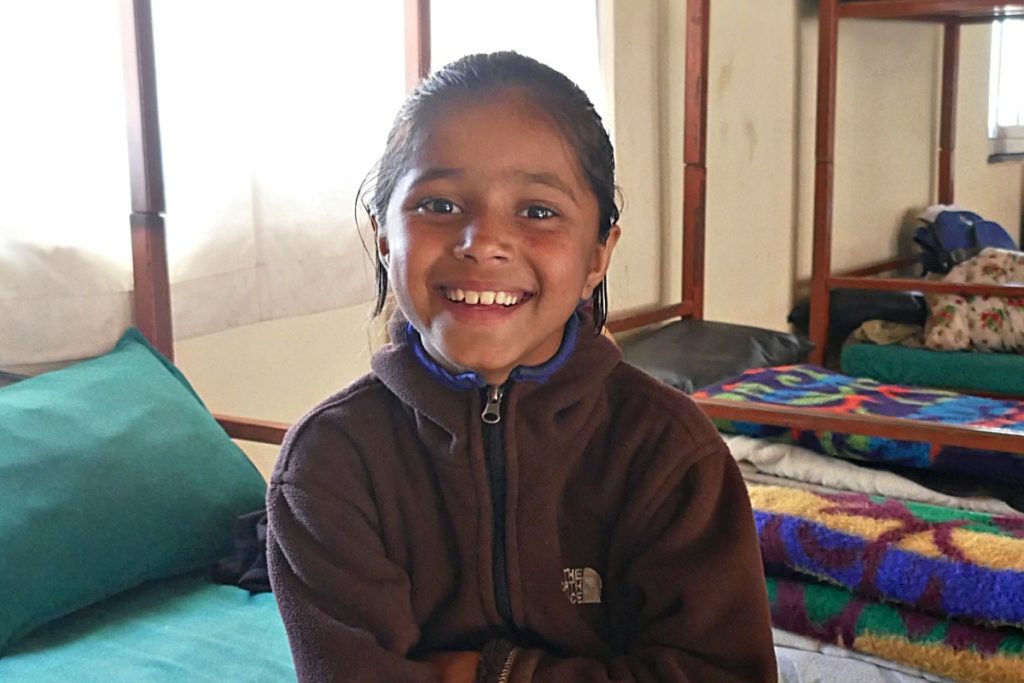 Iona's focus will be on raising funds for our Eco-project so that we can reach a level of sustainability as soon as possible.
Apart from the economical and health reasons for our eco-project, we are anxious to teach the children as much as we can about how they can thrive successfully in adult life. We already have sponsorship for 4 cows and 2 barns, so we need to raise money for 2 more cows (£270 each) plus the 4 additional barns they will need (£30 each), and their fodder for the first year (£195 per cow). Then of course comes the biogas plant which is a big item in itself, costing almost £1,000 to purchase.
If you would like to learn more about this education project, please take a look at our Facebook Group page, called Education Earthquake Nepal (our number of followers precludes us from changing the name to Dibya Jyoti Education Trust).