Our latest termly Webberzine is available to read below.
To view the term dates for 2018-2019  academic year, follow the link below.
Catch up with our latest news from Mary Webb School & Science College!
Homework club is after school on Tuesdays and Thursdays. You may only attend on reply to the homework letter and ensuring you have homework to do during this time.
Year 10 & 11 extra maths support on Thursdays from 3.15 -4.15. There is no session on 11th October.
The Ski meeting scheduled for Monday 19th November at 6.15 pm has been postponed. Interested parties will be informed of the new date as soon as possible. Thank you.
Year 7 Parents in Partnership evening Thursday 22nd November, 2018 7.00 to 8.00 pm
Year 10 Parents Evening Thursday 29th November, 2018 4.00 to 6.30 pm
Showcase Thursday 20th December, 2018 (Time to be advised)
Break up for Christmas holiday Friday 21st December, 2018
Return to school Monday 7th January, 2019
OUR AIMS
Opening Minds. Widening Horizons.
UPCOMING EVENTS
It is always the cover up rather than the event that causes trouble.
STUDENT TESTIMONIALS
See what our students say.
When I first started Mary Webb, I was a bit worried about not finding the class that I was meant to be in and being late. I only got lost once but the staff and other pupils came to the rescue and I haven't got lost again since. The staff are caring and easy to talk to and you can always talk to the amazing prefects if you are worried or anxious about anything.  The library is open all week and has a massive selection of books.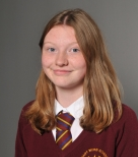 Overall, Year 9 is hard but extremely rewarding. We finally have the independence to choose and prepare for our futures. So many new opportunities and insights are given to us and we get to understand our limitations and potentials. Year 9 is a fun but a hardworking year, that is inspiring but understandably challenging. In all subjects, staff are always there to offer support and give encouragement.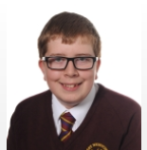 There is an incredibly friendly atmosphere all around the school, after just a few weeks I felt comfortable and happy. Personally, my favourite department is Humanities. History, Geography, and RE have always been of great interest to me but through my lessons I have learnt so much more.  All of the teachers are incredibly passionate about their subjects and always have the students' best interests at heart.
Numbers at Mary Webb School
Check out these stats!